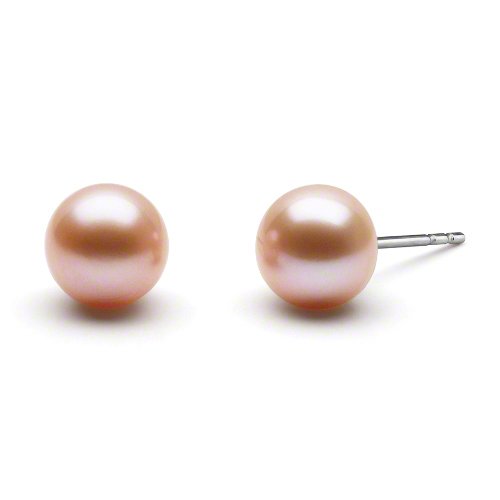 These standard sized pink pearls were handpicked for their brilliant luster, hints of orient, and beautiful naturally pink color (not dyed!).
Button pearls appear nearly round from the front but when viewed from the sides their shapes are flatter like a button. As such, button pearl studs are perfect for women who prefer pearls that don't stick out so far from the ear.
Handcrafted with premium tarnish-resistant solid 925 sterling silver posts and backs for lasting durability and a secure hold.
The quintessential stress-free gift; HinsonGayle's luxurious signature gift box will impress. Includes a cloth pouch to store and protect your HinsonGayle handpicked pearls for generations to come.
HinsonGayle Ultra-Luster 7.5-8.0mm Pink Button Freshwater Cultured Pearl Stud Earrings (Solid Sterling Silver) – View on Amazon
Customers who bought this item also bought: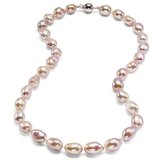 HinsonGayle AAA Handpicked 10-11mm Ultra-Iridescent Naturally Pink Baroque Cultured Freshwater Pearl Necklace (Extreme Baroque Collection) (Sterling Silver, 18″) – View on Amazon
HinsonGayle AAA Handpicked 10-11mm Ultra-Iridescent Pink Baroque Freshwater Cultured Pearl Bracelet – View on Amazon
---